Enhanced Admin Dashboard, Plugin Installation & Fields Management
The most obvious improvement introduced by Subrion CMS 3, is the enhanced admin dashboard. The core version comes in a selection of 5 different colours by default, making it easy to customize your experience right out of the box.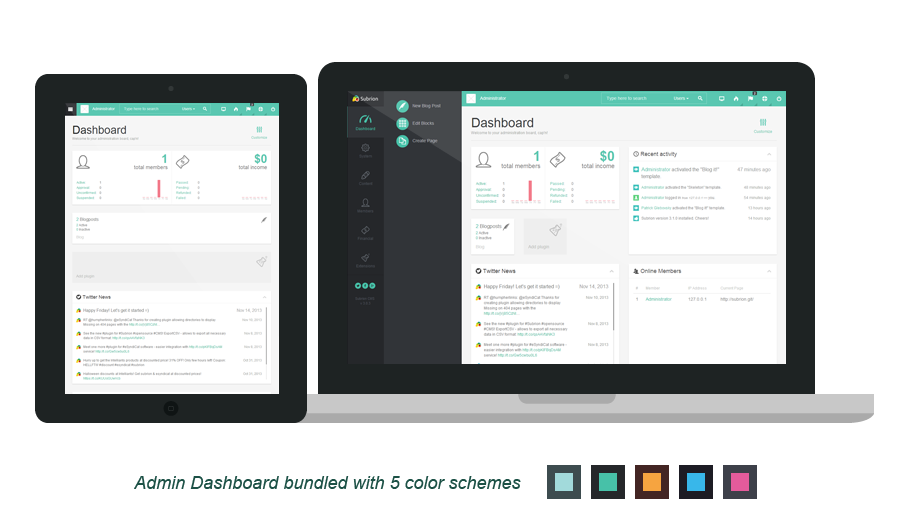 The brand new dashboard, along with its 5 bundled colours, is extremely easy on the eyes, and even simpler to use, thanks to bold menus and logically grouped tools and features which makes managing content a breeze.
This new user interface is sleek and organized, allowing you to access different areas of your Subrion admin panel with ease, whilst also displaying key content such as Twitter news and recent activity via the main dashboard.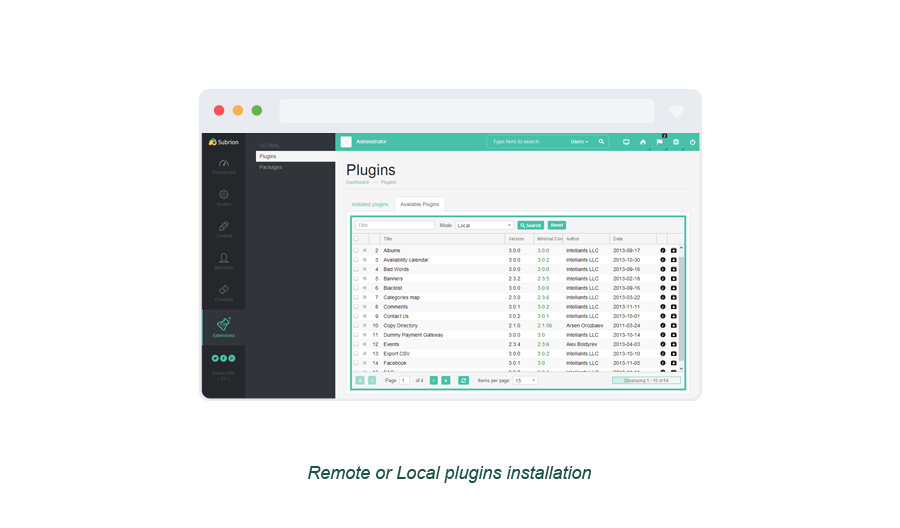 Subrion CMS 3 also brings about remote plugin installation, which scraps the need for manual downloading and uploading of plugins via FTP. Instead, a simple three-step process is all you need to worry about. Once you navigate over to the Plugins page on your admin panel, you can select the Remote Mode filter for your available plugins, and then click install. It's that easy.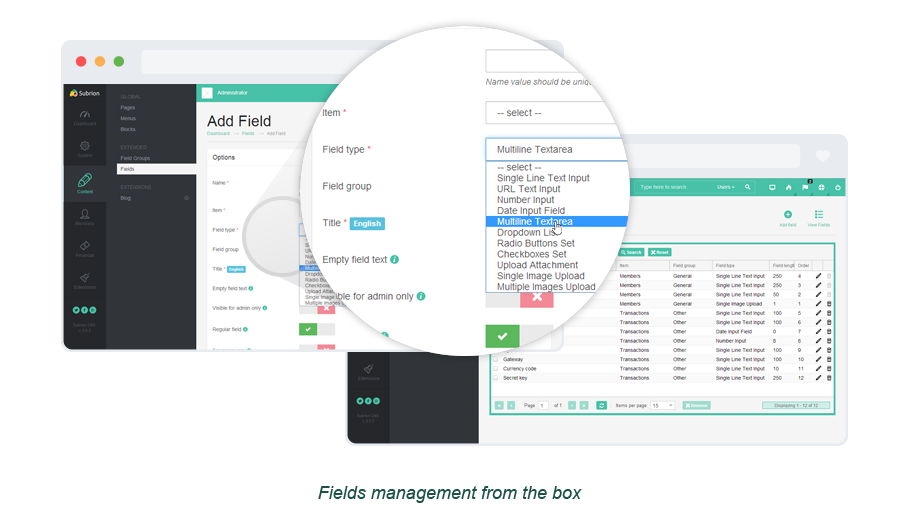 You can also look forward to improved fields management features for item listings. Whether the fields relate to members, auto listing, real estate listing, coupons, or anything else, you can easily extend your listings with the additional fields.
Fields can be created in many different forms, including, text field, WYSIWYG, checkboxes, radios, pictures, attachments, and much more. The best part is, there is no need to make any PHP/HTML changes, as you can have complete control over your fields right from the admin panel.